It's easy to see why Vogue magazine featured Lesley H Phillips' exquisite handmade jewellery in two separate editions entitled 'Beautifully Bespoke.'
Working from a studio at her Dorset home, Lesley ensures that she puts her heart and soul into every piece she makes.

Why Buy Handmade?
Are you searching for a gift? Are you looking for something unique and unusual? Handcrafted jewellery will make the gift recipient feel special because they know you've put that extra effort into choosing the perfect item for them. Handmade from the finest .925 Sterling Silver / 9ct Gold with designs and craftsmanship ready to stand the test of time, Lesley's jewellery is as individual as you are. Sold in shops throughout the United Kingdom Lesley's jewellery is a designed to enrich the lives of you or the person you choose to receive it.

What's Special about Lesley's Jewellery?
"For some, hand crafted means someone's hand touched
part of the product whilst it was being manufactured....
For me it means, before I touched it, it didn't exist"
Author Unknown
As well as offering a recycled silver range, I only buy my bullion from dealers who adhere to the Golden Rules of Mining, which protects mine workers' rights and the surrounding countryside. I largely use tools dating back to ancient times (saw, pliers, hammers and fire) and many of my designs could never be replicated by machines because they are so intricate.
Each piece is handmade and imaginatively designed using a variety of techniques to produce wearable, high quality works of art either in sterling silver or silver with a touch of yellow gold.

All my original designs are protected by Intellectual Property Rights which ensures that every item of jewellery is as individual as the person wearing it.
It was a special moment to be contacted by the National Army Museum in Chelsea, London wanting to buy my Equestrian Jewellery Collection in its entirety. It was featured in conjunction with their Major Special Exhibition "War Horse - Fact & Fiction" running from October 2011 - February 2013, to be part of an exhibition such as this has been a highlight in my career as a silversmith.

Creative Inspiration
I have a definite penchant for the Art Deco era with its contemporary sleek and clean lines. There is an almost timeless element to the geometric forms that transcends the decades. However, living and working near the Jurassic coast in Dorset, I cannot fail to be inspired by the beauty of the surrounding countryside. I find the minimal aesthetic and timeless elegance of the 1920 - 30's design is not only prevalent within my Distinctly Deco Collection, but automatically flows throughout my sister collections. I do love experimenting with new procedures and skills and enjoy evolving of my own unique style of jewellery.
Profile and C.V.
Having studied for a BSC (Hons) degree, it wasn't until I enrolled with a private silversmithing school in Hampshire in 2005 that I knew where my creative vocation lay. Having always been inspired by design / fashion and possessing a desire for owning all things Art Deco, it was a natural progression to combine silversmithing with this love.
In 2008 I took the step to build my studio, which can be seen above and began selling my jewellery at various events, outlets and through my Online Shop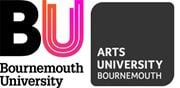 January 2019 - Arts University Bournemouth - Tutor for silversmithing
May 2018 - Dorset Art Weeks Paricipant
May 2016 - Dorset Art Weeks Participant
May 2014 - Dorset Art Weeks Participant
March 2014 - Craft and Design Selected Finalist
January 2014 - Arts University Bournemouth - studying enamelling
March 2013 - Craft and Design Selected Finalist
August 2012 - Gold Award for Jewellery at Dorset Exhibition
May 2012 - Dorset Art Weeks Participant
April 2012 - Craft and Design Selected Finalist
March 2012 - Featured by VOGUE magazine "Beautifully Bespoke" - Daisy Studs
October 2011 -
September 2013 - Horse Jewellery Collection featured at National Army Museum, London
August 2011 - Gold Award for Jewellery at Dorset Exhibitions
June 2011 - Exhibition at Fuggles Studio & Galler, Bridport
May 2011 - Craft and Design Selected Finalist
November 2010 - Exhibition at Fuggles Studio & Gallery, Bridport
August 2010 - Gold Award for Metalwork at Dorset Exhibition (Champion of Champions)
June 2010 - Feature by VOGUE magazine in "Beautifully Bespoke" - Decodence
May 2010 - Participant of Dorset Art Weeks
November 2009
- January 2010 - Exhibition at Fisherton Mill Gallery, Salisbury, Wiltshire
August 2009 - Dutton Trophy for Metalwork, presented by Mrs Sally Weld DL
May 2009 - Exhibition at The Haven Hotel, Sandbanks, Poole
August 2008 - Gold Award for Metalwork at Dorset Exhibition
May 2008 - Participant of Dorset Art Weeks
August 2007 - Gold Award for Metalwork at Centennial Dorset Exhibition
May 2006 - Participant of Dorset Art Weeks